Reading: The silence of love by Han Yong-Un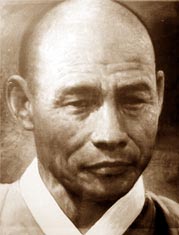 Korean poet Han Yong-Un (pen name Manhae; 1879-1944) was a Buddhist monk who resisted against the Japanese occupation of Korea. He wrote about nationalism and love. I choose love, of course, and this famous 'national' poem. There is a creative English translation by allpoetry:
The silence of love
Love is gone, gone is my love.
...