Reading: Dusk by Rae Armantrout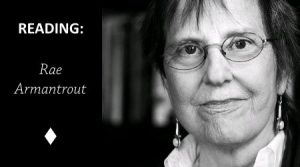 Rae Armantrout (b. 1947) is one of the founding members of the West Coast group of Language poets (Natural History'.
Dusk
spider on the cold expanse of glass, three stories high rests intently and so purely alone. I'm not like that! I am looking at the spider from the inside of a building. At least,
...