57 ways how I grew my blog exponentially and you won't believe what happens next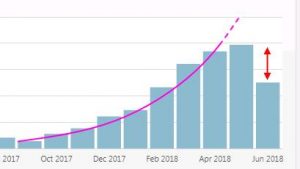 From September 2017 until May 2018 the number of views per month increased exponentially. I posted every day: essays, poems,
SEO and the marketplace
What does the existence of "SEO-optimization" tell us about the phase of our civilization? How do we read it? Is it building up to something much more invasive and radical, or is it the harbinger of inevitable decline or collapse? First, is this occupation structurally new? Haven't people always tried to make themselves and
...