We live with a digital genius of 011001 months old. When any object with keys or buttons is within her reach, it's hers and all the buttons get pressed in an order that to me, her father still with one foot in the analog age, appears as random. Her fingers fly over the keypads from remote controls, laptops, phones, or cameras with lightning speed and we chuckle at the cute kid's mesmerizing mimicking ability.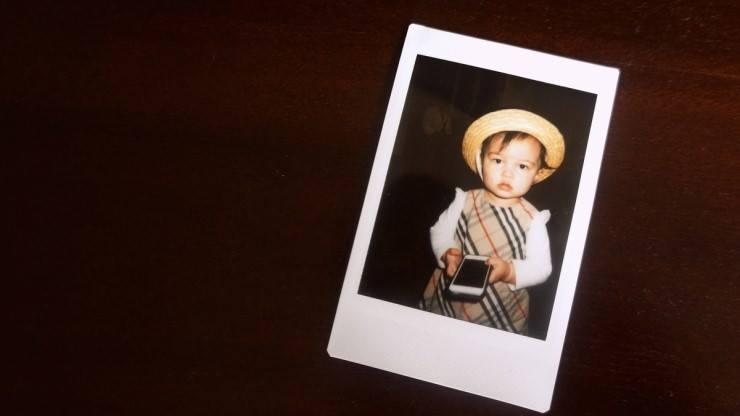 Sometimes, however, we catch a glimpse of what is really going on when she is pressing buttons. When she took control of the smartphone the other day, she not only did she exit the toddler's coloring app we so kindly downloaded for her, played a video and started the drum machine by herself, she also switched on Bluetooth, GPS, WiFi, and airplane mode, rearranged icons, took some photos and changed the device language to Danish.
I don't dare to imagine what she will be capable of by the time she is 111100 months old.
The electric circuits with the shiny glass and the tempting plastic touch buttons are no longer a distraction. They are the main substance of a toddler's life. So why don't I worry more? Why don't I take away all these faux toys and lock her up with only those objects our dusty pedagogics books prescribe: wooden blocks, clay, and color pencils?
Because those things are able to distract her. She has put down the phone because we distracted her with a green frog that could talk when you put it on your hand, and she most definitely can be distracted with a bird's feathers and leaves of grass. As long as we don't see any signs of apathy, decreased sensibility, her protopoetic skills aren't in decline, and we don't take any measures that invade her privacy. She can handle it.
Or would it be too late to act only after she develops symptoms of apathy? If you are the parent of a young child growing up in our digital age, what are your experiences with this?