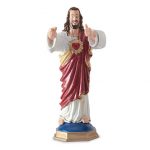 Among the finalists of the yearly Dutch 'Turing' poetry competition was a small notable poem by Raph de Haas, that should have won the first prize. I suggested to have it translated into a number of languages, so I contacted the relevant literature funding programs, who put me in touch with publishers, who in due time are going to investigate the possibility of contacting the representatives of the relevant funding bodies in the countries of the target languages, so as to begin an open discussion about the merit of a multilingual rendition of this particular poem as well as the possibility of appointing a task force committee that among other things will attempt to appoint qualified translators to the daunting task of translation that they might undertake during the course of the roll-out of our interdisciplinary engagement program to allocated funds to the translation of poetry that has been identified as both literary deserving and replete with 'interlingual' substance – this post is a first draft and suggestions are very welcome, along with translations into other languages.
Plastic – Raph de Haas
Tenslotte zag ik Jezus.
Jezus stond verderop
naast een plastic boom.
Ik ging naar hen toe
en Hij gaf me
een plastic tas
met plastic spullen daarin.
Hij zei:
hier is wat plastic voor jou.
---
Finally I saw Jesus.
Jesus was standing
next to a plastic tree
I went toward him
and He gave me
a plastic bag
with plastic things in it.
He said:
here is some plastic for you.
---
Schließlich sah ich Jesus.
Jesus stand da drüben
neben einem Plastikbaum
Ich ging auf ihn zu
und Er gab mir
eine Plastiktüte
gefüllt mit Plastiksachen
Er sagte:
Hier ist etwas Plastik für dich.
---
Finalement, j'ai vu Jésus.
Jesus était debout
À côté d'un arbre en plastique.
Je suis allé vers lui
et il m'a donné
un sac en plastique
avec des choses en plastique dedans
Il a dit:
Voici un peu de plastique pour vous.
---
Por último, vi a Jésus.
Jésus estaba de pie
al lado de un arból de plástico
Me fui hacia él
y él me dio
una bolsa de plástico
lleno de cosas de plástico
Él dijo:
Aqui tiene algo de plastico para usted.
---
Finalmente, ho visto Gesú.
Gesú stava piú in lá
accanto un albero di plastica
sono andato verso di Lui
e mi ha dato
un sacchetto di plastica
pieno di robe di plastica
ha detto:
Ecco, un po' di plastica per te.
(thanks to Edwin Vlassenroot, Milano)