If you write a book, you have to be that book. Your time must become the time of the book. If you engage in public discussion on social media, the world (the others) will always be a step ahead of you. Only the latest analysis and verdict are worth mentioning – everything else is irrelevant, a mere object of the ongoing public debate that relentlessly pushes forward.
With a nod to Albert Camus, the mere act of halting the frenzy of evaluations in order to formulate your own narrative is an act of rebellion. If you are utterly unafraid of being 'irrelevant' tomorrow, it means that you have found a genuine interest.
In a world where social media companies are designed to optimize both advertising income and data extraction, their algorithms make sure that we spend as much time online as possible. And since cat photos are unlikely to engage a user's soul, they reward controversy and political outrage.
What the bleep do we want?
Subjected to a deluge of information, knowing what you are really interested in is more important than ever. It depends not only on education, but on luck. If you were lucky enough to find out in your childhood what you are really interested in, you will find it much easier in later life to focus on that subject and avoid distraction. This has always been the case, from the Wright brothers' fascination with flying to Thomas Aquinas' fascination with harmonizing the Bible with Aristotle to Claude Monet's fascination with color. Is it any different in the age of distraction? Should we be more thankful if a genuine interest has befallen us in a time when nearly everybody is wearing a distraction apparatus in his or her pocket? Are people less likely to develop an undiluted interest for something under the new predicament?
A genuine interest is the attempt of our subconscious mind to experience this directedness without an intermediary.
We don't consciously pick or choose our genuine interest, because, in the language of philosophy, it is logically older than our agency. The I is always-already directed towards the world before it becomes conscious of the fact. Genuine interest is the attempt of our subconscious mind to experience this directedness without an intermediary. When we evaluate potential areas of interest in order to find our true calling, we are rationalizing. We try to find unassailable reasons that will convince ourselves that such and such must be our true interest, or even our calling, to use that unfashionable term.
How to not find your calling
This is how, at eighteen, I went about finding my calling. I visited a number of universities in the Low Countries and compiled precise reasons for studies like chemistry, architecture or molecular biology. The ones for computer science were the most compelling to my young and inexperienced mind. I would be able to employ my full creativity while making something useful and without the dependency on lengthy, boring, material processes. Obviously, the reason I had fabricated was bad propaganda and I fell out of love with IT soon after. With apologies for the hackneyed phrase, you don't find an interest, it finds you. If it is a genuine interest, not pursuing it ought to be almost unbearable. This, at least, is what many artists, scholars and scientists alike have always attested.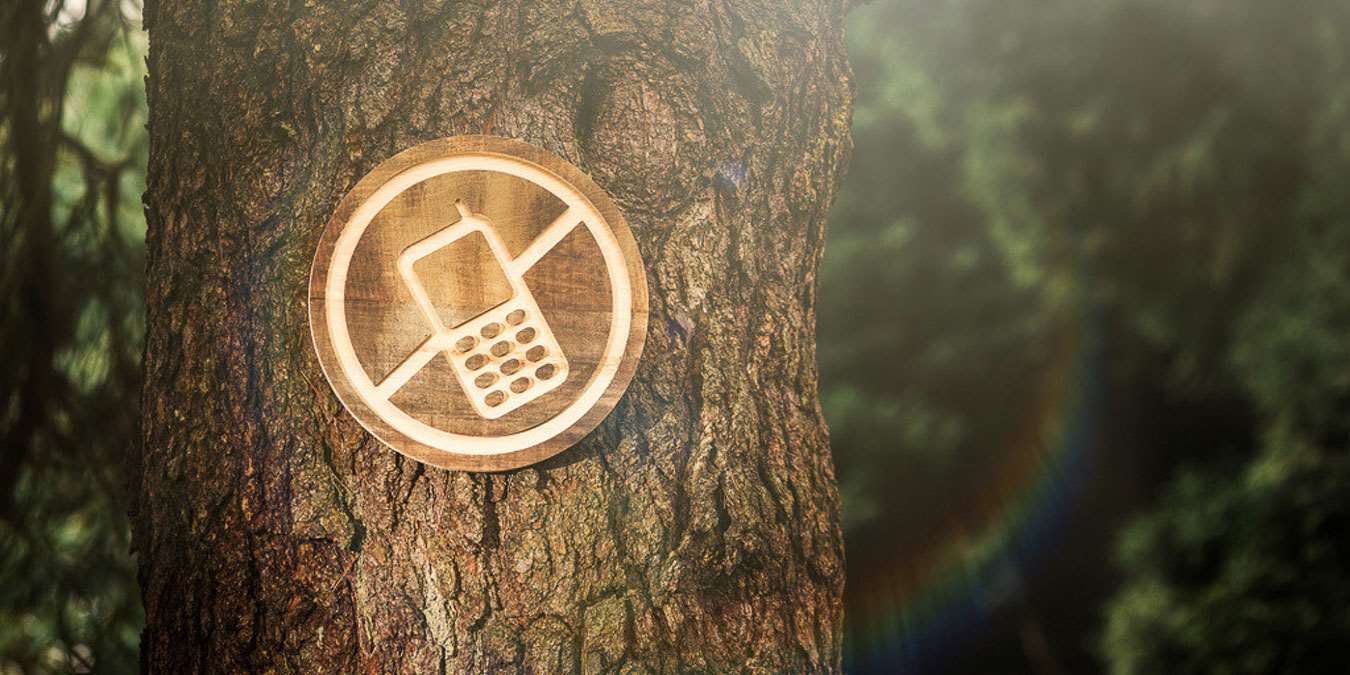 Back then, in 1998, there were some distractions (notably the television), but nothing like what we have today. It must have been enough to shut down the voice of my subconscious announcing what "I" (what was in the process of becoming that I) 'really' wanted.
Here is what I am worried about. If young children are bombarded with information, how can they choose? How can they develop a strong interest for one thing if, as soon as learning about it presents the slightest challenge, a plethora of other things is literally at their fingertips? How can they really learn how to concentrate on something, if distraction is more profitable for the advertisement machine that orchestrates the flow of information they can access?
Children need strong key experiences that are not fragments on a social media timeline they glint at in passing, scanning if it is something their in-group thinks they must know. Experiences that make an impression on their souls because they can't be scrolled down or swiped out of sight. Experiences that have a sense of inevitability, that don't have alternatives, command our full attention and seem to give us a glimpse at the true nature of reality.
In the digital era, such strong experiences seem to be as scarce as the simulacra or fake experiences you can purchase online. Because distraction has become the norm, it is more important than ever to realize how lucky we are if we find our real interest.