The Luck of Interest
If you write a book, you have to be that book. Your time must become the time of the book. If you engage in public discussion on social media, the world (the others) will always be a step ahead of you. Only the latest analysis and verdict are worth mentioning - everything else is irrelevant, a mere object
...
We contribute to human progress by empowering people to express themselves, learn about the world, and have fun together.
Corporate Social Responsibility also means: to manufacture the kind of desires in your customers that don't lead to the degradation of the ecosystem.
Profit maximization is a 'clean', strong forcing idea, i.e. one that allows for the abstraction from local context. It binds human actions together in a social structure that proves very hard to disentangle. Communal welfare cannot abstract from life in this way. The internal motivation hinges on local outcomes and thus erodes, leading either to societal collapse or suppression, which represent more primitive forcing ideas, namely following orders and immediate survival.
The your Work should be your Passion Trap
Almost every day, I read or listen to interviews with people who proudly proclaim that they have found the profitability in their passion. They no longer have to 'work' and have banned all tedium from their lives. Their message is, unequivocally, that we should aspire to do the same. If we just stick with our
...
The Fear to End all Fears
They are coming for me. To them, I will be bare matter, perhaps with the first signs of attempted self-organization. These signs are altogether boring and trivial because my mind - the official word for such attempted self-organization - is far inferior to them. To the purview of their intelligence, I am entirely predictable. There
...
"What is the purpose of life?" "Mainly gloating over the misfortunes of others" "And you say evil comes from religion, huh?" "...And then there's irony." Christopher Hitchens
"Can I talk to a real computer please?"
Culturally, the watershed moment will be when people begin to prefer AI over other people. Only if and when that happens, will there be something like a 4th industrial revolution - a revolution that ultimately overcomes homo sapiens itself. From: Kamiel Choi, our last century.
It's not about what you do. It's about what you don't do because of it.
whatever can be explained by inertia shouldn't be explained by a conspiracy
The benefits of running – right from the start
I never was much of an athlete. Think of the boy that is laughed at in school and never picked for the soccer team - you get the picture. I started running and even doing 5k, setting my goal at 10k has a markable effect. You don't need to run a marathon in order to
...
In the end, we are all big-brained monkeys with a limited capacity.
Aronia lemon slushy
Aronia is a super berry. This is not a commercial blog so I won't give you a comprehensive overview of its benefits (just follow the link already). I have read a little bit about the berry, watched some videos and came to believe it is kinda good stuff. Since it was very hot here in
...
Is literary writing the art of making cultivated loneliness feel like engaging conversation?
"A value debased and an illusion unmasked have the same pitiful form; they resemble each other and there is nothing easier than to mistake one for the other." From: The Joke by Milan Kundera
Rage Against The Water Closet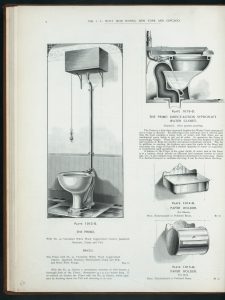 I want to relate an experience I had today and that has exhausted my battery of expletives. It is as banal as it can be: The flushing mechanism of the toilet in my apartment broke. At first, I scoffed at it, remembering that a friend once told me, "if it's yellow let it mellow, if
...
Whenever you find yourself on the side of the majority, it is time to pause and reflect. - Mark Twain
Feminism
She who entirely accepts the fact that one man stays at home shows more signs of feminism than she who loudly proclaims that all women have to go to work.
Adorno on Facebook
The notion that every single person considers themselves better in their particular interest than all others, is as long-standing a piece of bourgeois ideology as the overestimation of others as higher than oneself, just because they are the community of all customers. [The source of "likes"] Since the old bourgeois class has abdicated, both lead their afterlife in the Spirit [Geist] of intellectuals, who are at the same time the last enemies of the bourgeois, and the last bourgeois. By allowing themselves to still think at all vis-a-vis the naked reproduction of existence, they behave as the privileged; by leaving things in thought, they declare the nullity of their privilege. - Theodor W. Adorno, quoted by Babette Babich
There are more things between foreplay and orgasm, fellatio, than dreamt of in your philosophies.